<< Back to articles
Organising Music Festival Vendors.  
Andy Robertson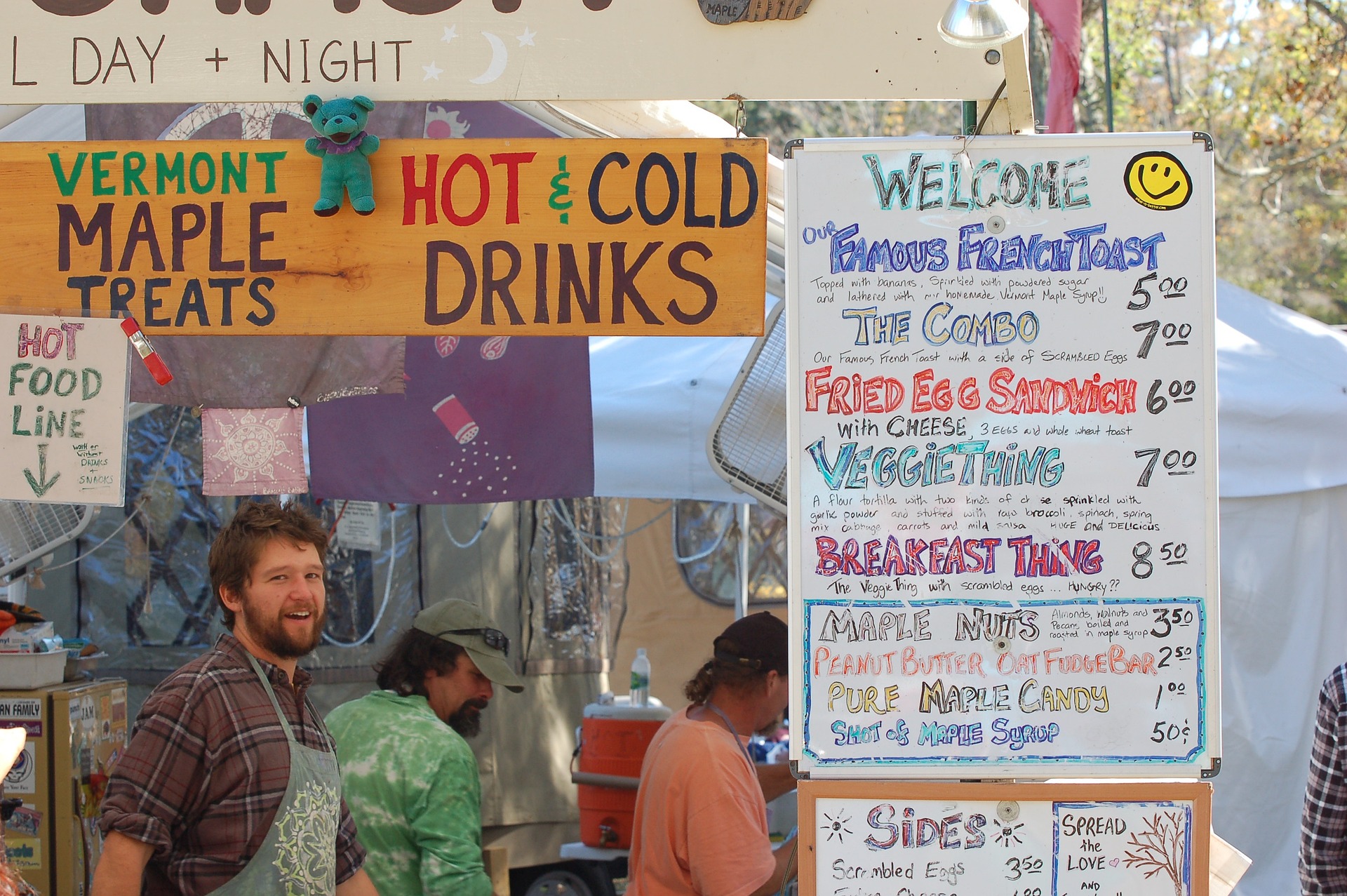 Large music festivals can have hundreds of vendors and the money earned from pitch spaces is a crucial revenue stream for organisers. Popular festival vendor pitches are often oversubscribed and meticulous selection criteria are used to choose vendors that fit with the event's ethos and can provide goods and services wanted by festival-goers.
Most organisers now choose their vendors carefully to ensure that they get a sensible mix of non-food and food and beverage suppliers. To be successful vendors will need to demonstrate how they meet and match with the event's sustainability policies as well as providing a professional product and service. Previous experience of attending music festivals can sometimes be a deciding factor in successful selection.

Categorisation of Vendors.
Putting vendors into categories helps organisers allocate pitch locations which will make them easy to find on a site. As well as categorising into non-food and food and beverage vendors they can be further segregated into sub categories that make it easy for festival-goers to find what they want. Non-food vendors could be split into clothing, wellness, and technology for example. For food and beverage vendors sub categories could include craft beers, cocktails, healthy option food, vegan, vegetarian and fast food burgers for example.

Logical Pitch Locations.
Placement of vendors pitches should be logical so that food and beverage vendors are located close together. Rather than having all food and beverage pitches in one place it may be preferable to have two or three dedicated zones to give festival-goers options that are closer to where they are on site. For non-food vendors placing clothing together and wellness services in another dedicated zone is probably the most logical.

Festival Site App and Search Capability.
Transferring the vendor categories to the festival site app should (where possible) include a search option. Search enables festival-goers to quickly find exactly what they are looking for and can provide links to vendors in the search results enabling contactless ordering. Some time will need to be invested in building the search capabilities as some cross referencing will be required where a food vendor offers multiple options.

Contactless Ordering and Cashless Payments.
The ability of vendors to handle these technologies is essential and will form part of the selection process. Having contactless ordering links set up on the festival site app can save time and prevent long queues. Once a preferred vendor has been found on the festival site app the festival-goer simply goes straight to the menu and orders what they want without being near the vendor. It may be possible to schedule a pick-up time so the vendor can process the order prior to the customer arriving and simply collect it on arrival without queuing.

For festival organisers planning their events using a software management platform like Festival Pro gives them all the functionality they need manage every aspect of their event logistics including a dedicated vendor management module. The guys who are responsible for this software have been in the front line of event management for many years and the features are built from that experience and are performance artists themselves. The Festival Pro platform is easy to use and has comprehensive features with specific modules for managing artists, contractors, venues/stages, vendors, volunteers, sponsors, guestlists, ticketing, cashless payments and contactless ordering.

Photo by Monty Todd from Pixabay

Andy Robertson
<< Back to articles
Contact us
---
Get in touch to discuss your requirements.
US: +1 213 451 3866 (USA)
UK: +44 207 060 2666 (United Kingdom)
AU: +61 (0)3 7018 6683 (Australia)
NZ: +64 (0)9887 8005 (New Zealand)
Or use our contact form here.