<< Back to articles
The Three Pillars of Sustainability for Music Festivals.
Andy Robertson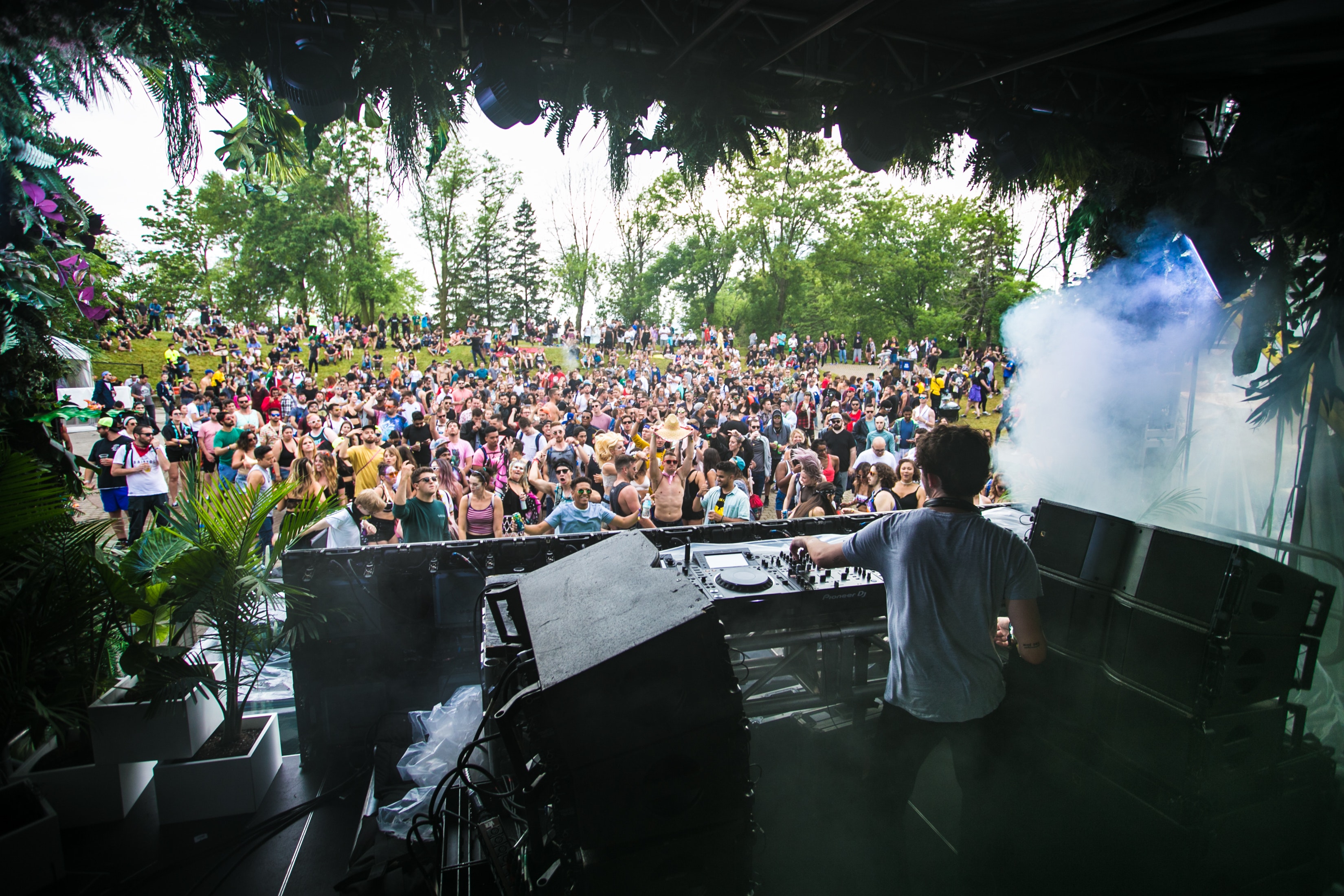 Every music festival organisation now publishes their sustainability policies in a publicly available format to demonstrate their commitment. These policies may be well thought out and well-intentioned but have festival organisers given any serious thought about what their published policies mean and how their events can be truly sustainable?
In its most simplistic interpretation festival organisers may pursue a switch to cleaner forms of power generation and implement changes to waste management. Whilst these are excellent examples of improvements that can be made it may be a somewhat superficial approach. Festival entities should appoint someone with responsibility for the event's sustainability and this will ensure a deeper understanding as well as helping to identify opportunities for improvement over time.

Three Pillars of Sustainability.
The theory and public policies produced way back in 1987 by Norwegian prime minister Gro Harlem Brundtland coined the phrase "three pillars of sustainability" in his report for the United Nations'. The three pillars were defined as Social, Environmental and Economic and whilst many focus on environmental the economic and social pillars are often forgotten. For festival organisations it is important to maintain Economic Sustainability which means operating a profitable entity. Equally, Social Sustainability relates to basic human rights, living a healthy secure life, protection against discrimination and embracing personal, labour and cultural rights.

Practical Steps.
Music festivals have made great advances in environmental sustainability which help to preserve our natural resources by using recycled materials and promoting a recycling philosophy amongst suppliers, vendors and festival-goers. This may include how waste is managed including human waste, food waste, reusable tents and the reduction of single use plastics for example. Building materials used in any construction should come from recycled materials and suppliers should demonstrate their sustainability credentials. Switching to cleaner energy production like hydrogen, wind and solar electricity generation contributes to a reduction in resource consumption but increasingly important is more efficient use of these resources as diesel remains the primary source of fuel. To increase their social sustainability organisers need to visibly adhere to DEI (Diversity Equity and Inclusion) principles when considering staff, volunteers, festival-goers and suppliers. This simple step can cover most issues raised by social sustainability.

Measuring and Reporting.
The reporting of progress made in improved environmental sustainability is generally quite thorough for most music festival organisations but the measurement and reporting of social and economic sustainability may be reported elsewhere. A public commitment to DEI with examples of how this has been implemented can contribute to demonstrating social sustainability. Organisers should demonstrate how their continued financial investment produces quality music festivals that are inclusive and benefit all members of society but with minimal impact on the environment. Most music festivals already embrace the three pillars of sustainability but it may be time to reconsider how these are linked together under a single heading of sustainability.

For festival organisers planning their events using a software management platform like Festival Pro gives them all the functionality they need manage every aspect of their event logistics. The guys who are responsible for this software have been in the front line of event management for many years and the features are built from that experience and are performance artists themselves. The Festival Pro platform is easy to use and has comprehensive features with specific modules for managing artists, contractors, venues/stages, vendors, volunteers, sponsors, guestlists, ticketing, cashless payments and contactless ordering.

Photo by Wendy Wei via Pexels

Andy Robertson
<< Back to articles
Contact us
---
Get in touch to discuss your requirements.
US: +1 213 451 3866 (USA)
UK: +44 207 060 2666 (United Kingdom)
AU: +61 (0)3 7018 6683 (Australia)
NZ: +64 (0)9887 8005 (New Zealand)
Or use our contact form here.