<< Back to articles
Protection From the Elements for Music Festival Sites.
Andy Robertson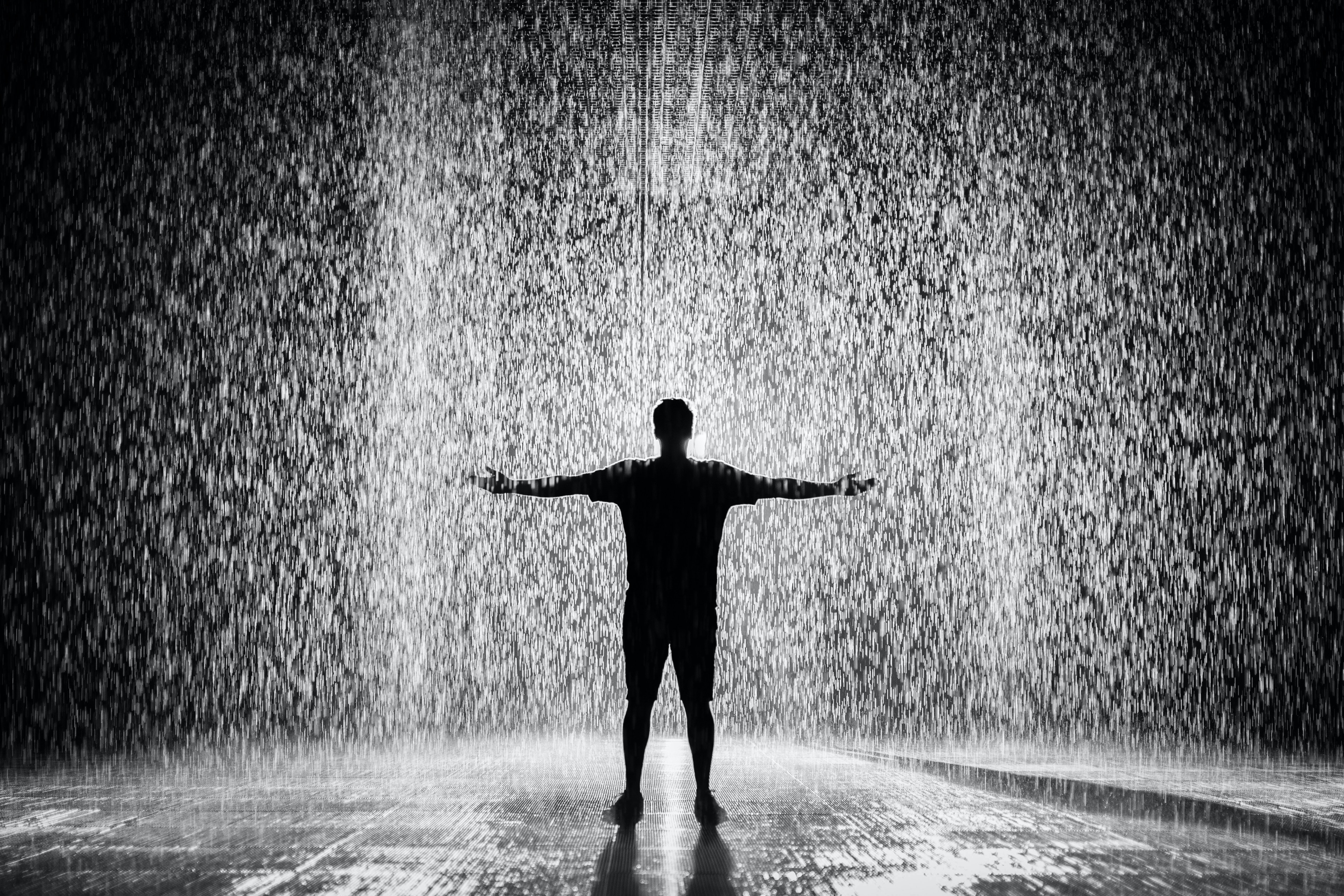 Although music festivals are usually scheduled to run in the summer months when the weather is better there is always a chance of adverse weather conditions hitting an exposed remote site. What can organisers do to ensure that their festival site is protected from harsh weather conditions ensuring the safety of all site visitors and safeguarding equipment.
There is nothing worse than a storm hit music festival having to cancel an event or close prematurely because of adverse weather conditions. With good planning and thorough research festival organisers can minimise the impact of unexpected heavy rain and strong winds from disrupting event scheduling.

Wind.
High winds associated with storms can impact on any temporary structure making them hazardous for anyone close by. Organisers should check with suppliers and contractors responsible for any stage construction and lighting rigs that the trusses used have been thoroughly tested and certified to withstand high winds. The trusses used in stage construction are subject to numerous standards of manufacture and any contractors tasked with installation will design and build a structure that adheres to strict loading calculations. These loading calculations take account of the weight of lighting and sound equipment along with the dimensions required and the effect of high winds. The same principles of safe installation should apply to on-site marquees and tents too.

Rain and Flooding.
A remote festival site location needs a thorough topographic survey prior to agreeing on the layout. Any areas prone to flooding should be avoided and planning should utilise as much high ground as possible. The sensible installation of matting for high traffic walkways and car parking can prevent wet fields from turning into muddy quagmires. Most festival organisers make provisions for possible rain by incorporating waterproof roofing and sides to temporary installations of stages, marquees and vendor pitches. However, they should be conscious of waterproof roofs and side panels that can be impacted by strong winds so they need to be appropriately secured. Most lighting and backline suppliers will also provide custom fit rain covers to prevent equipment damage and this should apply to all electronics, mixing desks and instruments.

High Temperatures.
An unexpected heatwave can impact on temporary site structures with higher-than-normal temperatures. Shading of sensitive equipment may be required to prevent overheating and should be done in conjunction with suppliers who can advise on normal operating parameters. Providing covered shelter to site visitors is also important to prevent cases of sunstroke and burning for example.

Health and Safety.
Festival organisers must follow the guidance provided by the Health and Safety Executive (HSE) who provide regular updates on measure that can be taken to avoid injury to site visitors. Organisers should ensure that all suppliers involved in the construction and weatherproofing of a festival site have the necessary certifications and are following current HSE guidance.

For festival organisers planning their events using a software management platform like Festival Pro gives them all the functionality they need manage every aspect of their event logistics. The guys who are responsible for this software have been in the front line of event management for many years and the features are built from that experience and are performance artists themselves. The Festival Pro platform is easy to use and has comprehensive features with specific modules for managing artists, contractors, venues/stages, vendors, volunteers, sponsors, guestlists, ticketing, cashless payments and contactless ordering.

Photo by Aleksandar Pasaric via Pexels
Andy Robertson
<< Back to articles
Contact us
---
Get in touch to discuss your requirements.
US: +1 213 451 3866 (USA)
UK: +44 207 060 2666 (United Kingdom)
AU: +61 (0)3 7018 6683 (Australia)
NZ: +64 (0)9887 8005 (New Zealand)
Or use our contact form here.