<< Back to articles
The Rising Popularity of Musician and DJ Collectives.
Andy Robertson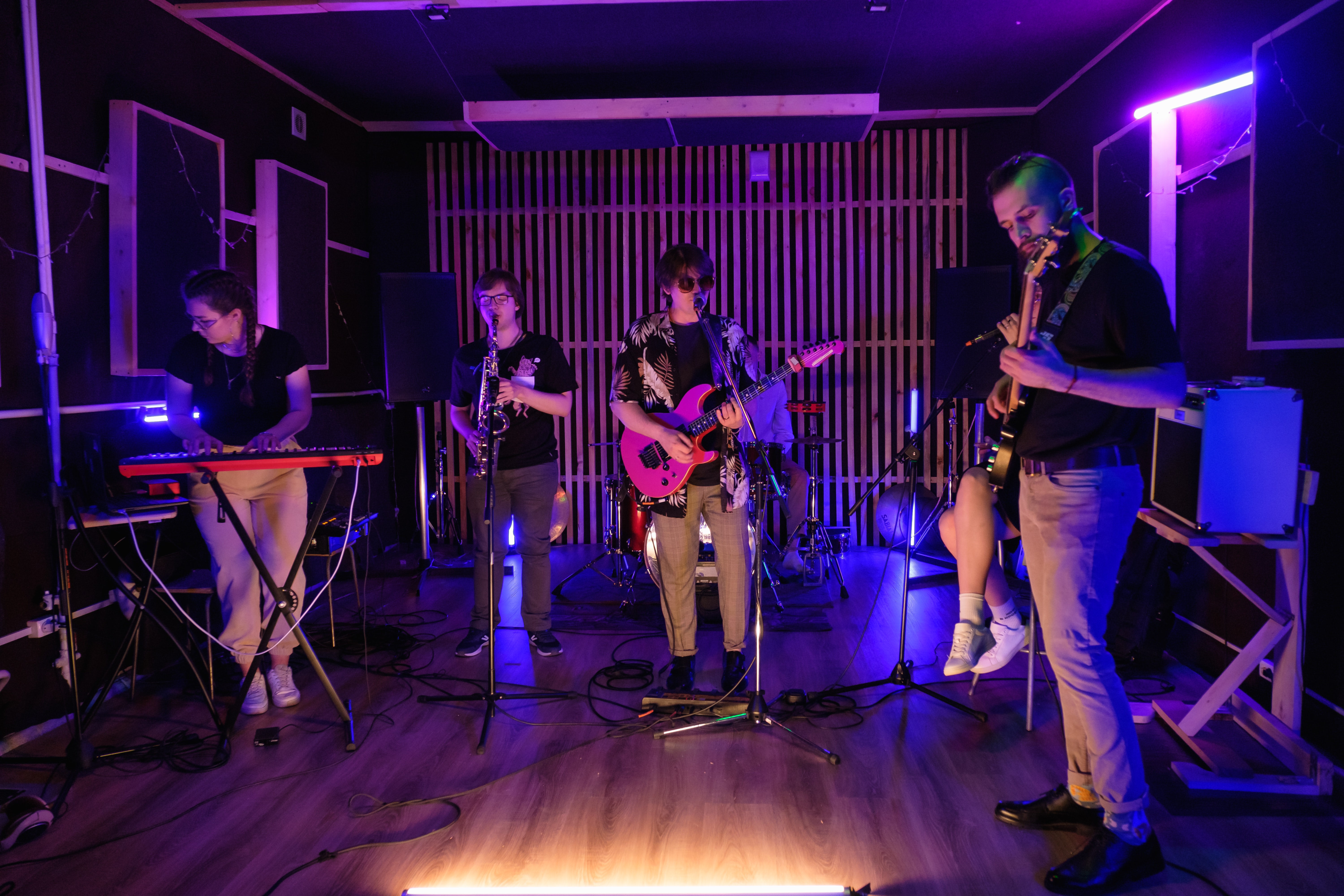 Musicians and performance artists are increasingly living in a world that blurs their passion for music and the need to earn a living. For those unable to commit to a full-time musical career the collective provides an ideal outlet to pursue their passion in a flexible and stimulating environment.

The format and structure of a musical collective can vary from being a very formal organisation to something that is a much more laissez faire arrangement. The coronavirus pandemic and current economic climate has pushed more musicians and DJs to participate in collectives as they potentially provide more opportunities and work flexibility.

How Collectives Work.
The collective allows members to join, participate, and leave without any formal arrangements and are ideal for those who are perhaps unable to commit to a full-time role. Some collectives may be bands for example where there is no fixed line up of musicians, however, they are usually headed up by one or more consistent members. Some collectives may consist of numerous bands where musicians jump in or out depending on activities and availability. The other popular collective set up are DJs who play a particular genre. DJs work together on creating new material and often present themselves as a 'takeover' for a particular venue under a catchy name given to that collective.

Benefits.
There are numerous collectives that continue to be very successful commercially earning good revenue for all involved. For individual members who form an alliance or join an existing collective they are going to be in a better position to build networks and increase visibility. As most collectives are genre specific, they can also make a great basis for live events and even small music festivals. Established collectives can also be booked for larger music festivals increasing exposure of their brand. When creating new material, the collective can work together on the creative process involving members interested, they can then share in the costs of studio time and production.

Collective Formats.
The musical collective does need at least one or two members to operate and maintain what they do. This requires someone to coordinate and maintain communication with all the collective members and be a central point of contact. Without a central control the collective can easily fall apart and is why some successful collectives have relied on more formal arrangements. Some are operated by small independent record labels, producers and promoters whilst others may go down the route of forming a Community Interest Company (CIC) which provides a legal entity under a favourable charitable status. A formal arrangement will allow for fair share of any revenues and in some cases access to office and studio space.

The musical collective continues to be popular and is a good example of the democratisation of the music industry providing potential income, creative collaboration and work flexibility.

For musical collectives planning their events using a software management platform like Festival Pro gives them all the functionality they need manage every aspect of their event logistics. The guys who are responsible for this software have been in the front line of event management for many years and the features are built from that experience and are performance artists themselves. The Festival Pro platform is easy to use and has comprehensive features with specific modules for managing artists, contractors, venues/stages, vendors, volunteers, sponsors, guestlists, ticketing, cashless payments and contactless ordering.

Photo by Big Bag Films via Pexels
Andy Robertson
<< Back to articles
Contact us
---
Get in touch to discuss your requirements.
US: +1 213 451 3866 (USA)
UK: +44 207 060 2666 (United Kingdom)
AU: +61 (0)3 7018 6683 (Australia)
NZ: +64 (0)9887 8005 (New Zealand)
Or use our contact form here.