<< Back to articles
Managing Tech Riders for DJs at Music Festivals.
Andy Robertson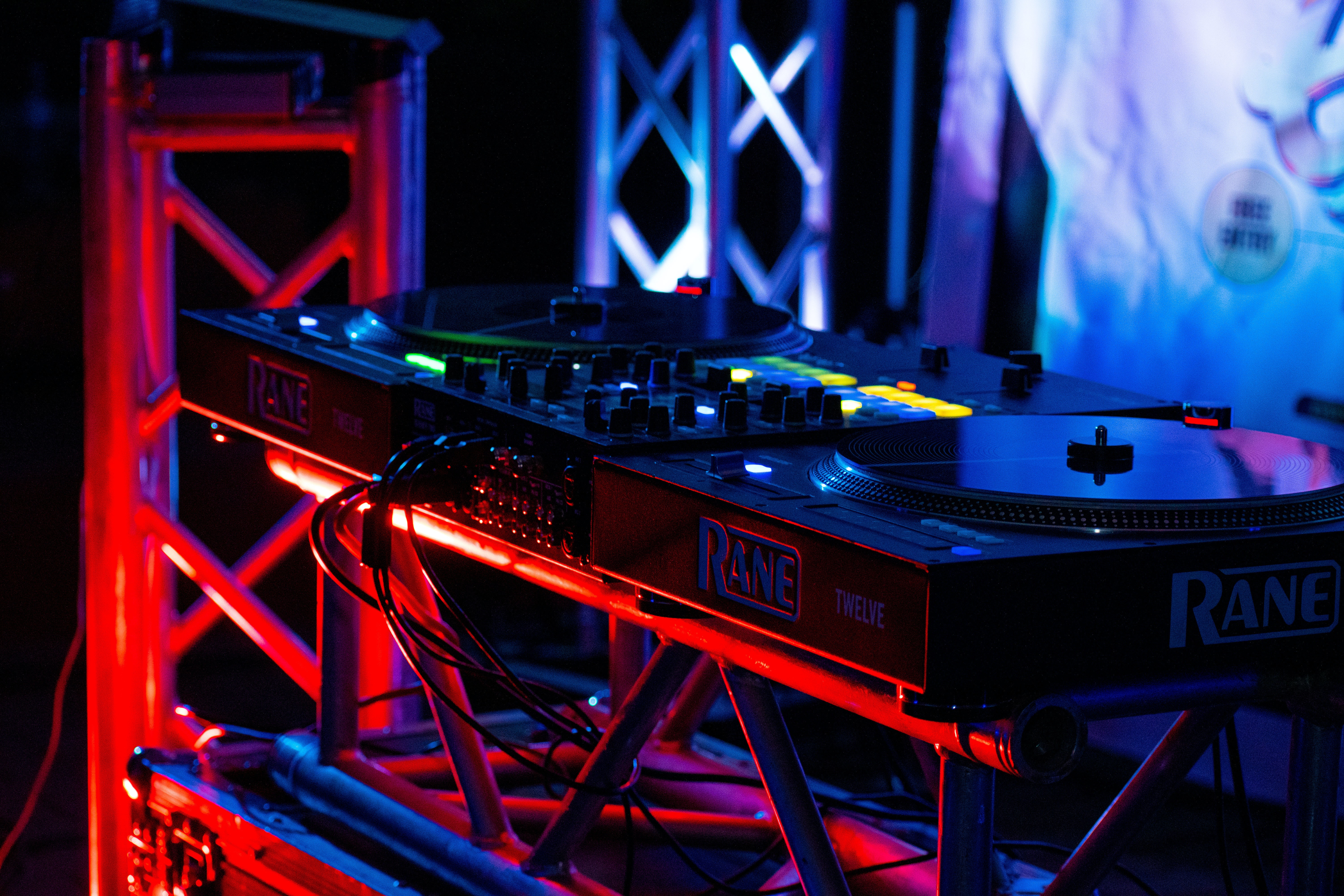 As part of the advancing process for artist DJs booked to perform at a music festival the technical rider specifies the equipment required by each DJ. How can artist liaison staff manage rider requests from DJs and what implications can this have on a music festival's equipment set-up.

Many music festivals are DJ only events with the primary genre being some form of EDM and this makes the equipment set-up and DJ changeovers simpler than live bands for example. Festival organisers can provide an equipment set-up that will suit the majority of DJs booked but detailed technical specifications are not unusual for headliner star DJs.

Technical Set-up.
Music festival stage set-up for DJs can provide more room than is usually found in nightclubs where DJ booths can be cramped. Festival organisers can specify equipment that will satisfy 90% of the DJs booked to perform and will consist of well-known branded turntable decks, CDJs and mixers connected to a quality backline amplification and speaker system. The set-up and equipment specification should be done by experienced engineers and technicians and this enables DJs to arrive with just their USB stick on a plug and play basis. Whist the most common brands like Pioneer are a safe bet there will be those DJs who request different mixer brands and additional equipment and If they are unusual festival organisers can suggest that the DJ brings their own equipment.

Genre Matters.
The set-up can vary depending on the genre of the music festival, house music DJs prefer a very different set-up to Hip Hop DJs for example. The set-up is simplified when a music festival sticks with one genre as it is likely that most DJs will use the same equipment. Genre will often drive use of turntable decks and CDJs with mixer set-ups specific to the style of music being played.

Managing Expectations.
Depending on the size of the festival and the number of DJs some organisers can be quite strict on the technical specifications they give to DJs restricting choice. However, all booked DJs need to be given the opportunity to submit their technical riders and if these are not reasonable organisers can negotiate with them to find a compromise. Organisers should always provide scheduled sound checks to ensure that each DJ is familiar with the set-up being provided. The sound check enables each DJ to create settings specific to their set and sound engineers can then ensure these are patched during the changeovers. Festival organisers should be aware that when DJs specify complex and unusual equipment and set-ups there will be an impact on changeovers which for most DJ festivals are quick and slick.

For festival organisers planning their events using a software management platform like Festival Pro gives them all the functionality they need manage every aspect of their event logistics. The guys who are responsible for this software have been in the front line of event management for many years and the features are built from that experience and are performance artists themselves. The Festival Pro platform is easy to use and has comprehensive features with specific modules for managing artists, contractors, venues/stages, vendors, volunteers, sponsors, guestlists, ticketing, cashless payments and contactless ordering.

Photo by Last Chwezi via Pexels
Andy Robertson
<< Back to articles
Contact us
---
Get in touch to discuss your requirements.
US: +1 213 451 3866 (USA)
UK: +44 207 060 2666 (United Kingdom)
AU: +61 (0)3 7018 6683 (Australia)
NZ: +64 (0)9887 8005 (New Zealand)
Or use our contact form here.