<< Back to articles
Music Festival Planning and Supply Chain Contingencies.
Andy Robertson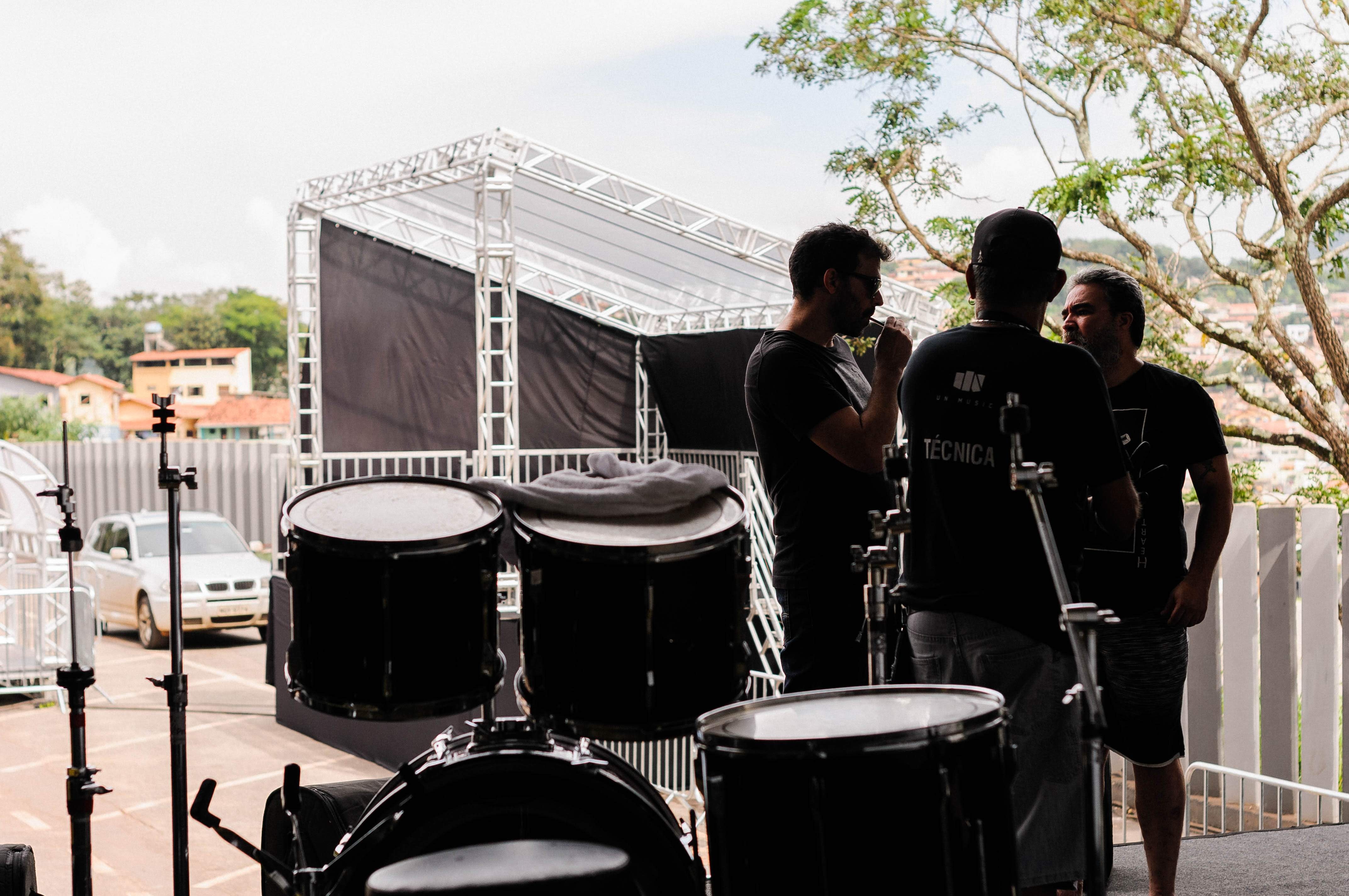 Every music festival organiser invests time and effort in meticulous planning of their event to ensure that everything happens when it should. Putting in place additional contingency plans to avoid any unpredictable occurrences is recommended but can this also be applied to potential supply chain disruptions.

Despite the best laid plans unexpected problems can hit a music festival and in the 2022 festival season a large-scale event had to be cancelled because the supplier of their stage went out of business. Whether this could have been anticipated remains open to question but what can organisers do to realistically plan for any supply chain disruption.

Contingency Planning.
Most music festival organisers put a focus on contingency plans for no show artists and volunteers when planning but may overlook contingencies for suppliers and contractors. With so many suppliers to the live events sector struggling during the coronavirus pandemic many have scaled back operations or ceased trading altogether. This is making it difficult to source just about anything needed for a festival including security fencing, AV equipment and power generators for example. Given the current issues organisers seem content just to have secured the contractors they need.

Festival Supplier Issues in 2022.
Many suppliers to the festival industry have been struggling financially and some are possibly in financial difficulties. This makes it a precarious situation when they are focused on securing a deal with festival organisers whilst fighting off creditors at the same time. The short supply of many contracting companies is forcing prices up and this is impacting availability and in certain cases leading to bidding wars between festival organisers in an effort to secure what they need. Most supplying contractors are also severely short of experienced staff and this could seriously impact in the delivery and quality of services delivered.

Contingency Planning for Supply Chain Issues.
With all the current issues in the music festival supply chain it would be prudent for festival organisers to put in place robust contingency plans in case a contractor supplier is unable to deliver a crucial service needed to run the event. Consider double booking 2 suppliers, this may be expensive but could be something negotiated with the companies involved, perhaps offer a retainer fee to an alternative supplier as a fall back. Careful drafting of any agreements and contacts will be required in such situations. Consideration of an alternative date or postponement is a last resort but should be included in any contingency plans too.

The key to effective contingency planning is making it transparent to all staff concerned so as soon as any issues with suppliers are raised everyone knows what and when they need to act. Hopefully arrangements for an alternative supplier are in place and can be implemented quickly to ensure the festival takes pace as advertised.

For festival organisers planning their events using a software management platform like Festival Pro gives them all the functionality they need manage every aspect of their event logistics. The guys who are responsible for this software have been in the front line of event management for many years and the features are built from that experience and are performance artists themselves. The Festival Pro platform is easy to use and has comprehensive features with specific modules for managing artists, contractors, venues/stages, vendors, volunteers, sponsors, guestlists, ticketing, cashless payments and contactless ordering.

Photo by Dayvison de Oliveira Silva via Pexels
Andy Robertson
<< Back to articles
Contact us
---
Get in touch to discuss your requirements.
US: +1 213 451 3866 (USA)
UK: +44 207 060 2666 (United Kingdom)
AU: +61 (0)3 7018 6683 (Australia)
NZ: +64 (0)9887 8005 (New Zealand)
Or use our contact form here.