<< Back to articles
The Live Performance Session Musician.
Andy Robertson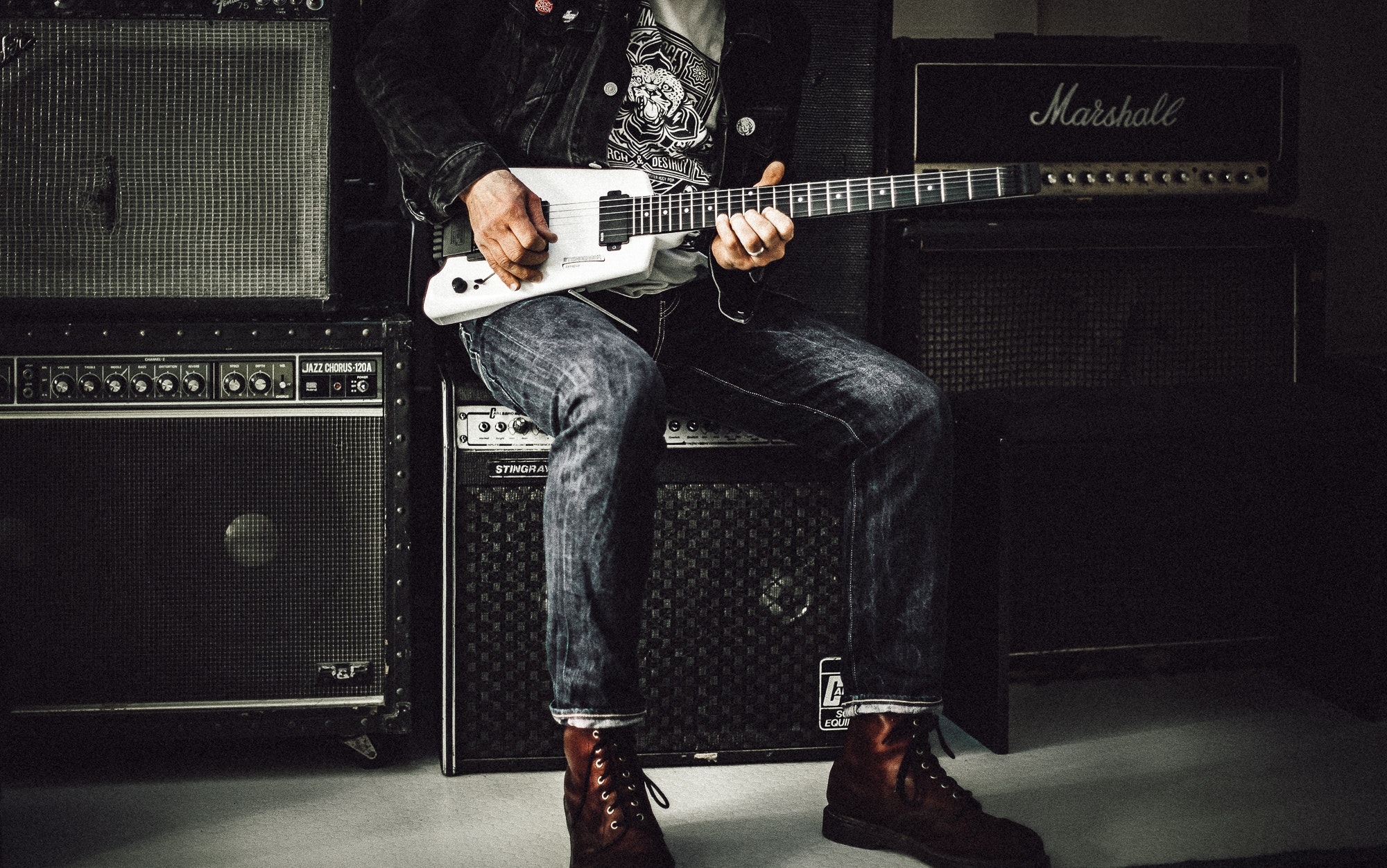 Numerous performance artists write and perform their own material but if they are a solo performer the use of session musicians is an essential part of studio recording and live performances. What is it like to be a session musician, how do they get started and what part do they play in the live entertainment industry.
There are so many talented musicians for every genre but not all want to create their own material or are still trying to breakthrough as an artist in their own right. Becoming a session musician can provide an income for something they really enjoy doing, for some it's a career and others it's a hobby. The good news for anyone considering becoming a session musician is that there is always a constant demand.

Session Musicians Lifestyle.
Obtaining regular work and gigs can be challenging for the session musician and will often depend on their reputation and experience. Part of securing session work is building a great network of contacts with recording studios and recording producers, however, even getting regular session work can be seasonal. Working on a tour or in a festival as a backing musician is restricted to the summer months so any income will be seasonal. Many session musicians pursue other work when they have no contract work either by teaching music or creating commercial library or jingle music. Some of the best and most sought-after session musicians can often play a variety of instruments with an adaptability to play different genres.

Touring and Live Performances.
Getting a gig as a touring or live festival performance backing musician can be some of the most lucrative work for the session musician. Although the financial rewards can be good it is balanced with sometimes gruelling schedules and unsocial hours with little time off. The live gig environment is ideal to build new relationships with producers, music curators, promoters, managers and other performance artists. This helps to build a list of contacts for potential future work.

Support for Session Musicians.
The UK is well served for the support of professional session musicians with organisations like the Musicians Union who have stacks of useful information and resources available for anyone thinking of becoming a session musician or already working as one. Help Musicians is an independent UK charity for professional musicians of all genres, from starting out through to retirement. They provide a helpline service and a network of support advisers for all musicians.

The life of a freelance session musician is not all about playing because being self-employed still requires a lot of administration work like accounting and tax. There is also the marketing and promotion of their services to their network of contacts that need to be maintained. Session musicians are an essential part of the music industry and provide an opportunity for talented musicians to get paid for doing something they are passionate about.

For festival organisers planning their events using a software management platform like Festival Pro gives them all the functionality they need manage every aspect of their event logistics. The guys who are responsible for this software have been in the front line of event management for many years and the features are built from that experience and are performance artists themselves. The Festival Pro platform is easy to use and has comprehensive features with specific modules for managing artists, contractors, venues/stages, vendors, volunteers, sponsors, guestlists, ticketing, cashless payments and contactless ordering.

Photo by Clem Onojeghuo via Pexels
Andy Robertson
<< Back to articles
Contact us
---
Get in touch to discuss your requirements.
US: +1 213 451 3866 (USA)
UK: +44 207 060 2666 (United Kingdom)
AU: +61 (0)3 7018 6683 (Australia)
NZ: +64 (0)9887 8005 (New Zealand)
Or use our contact form here.