<< Back to articles
Creative Pricing to Attract Sponsors for Music Festivals.
Andy Robertson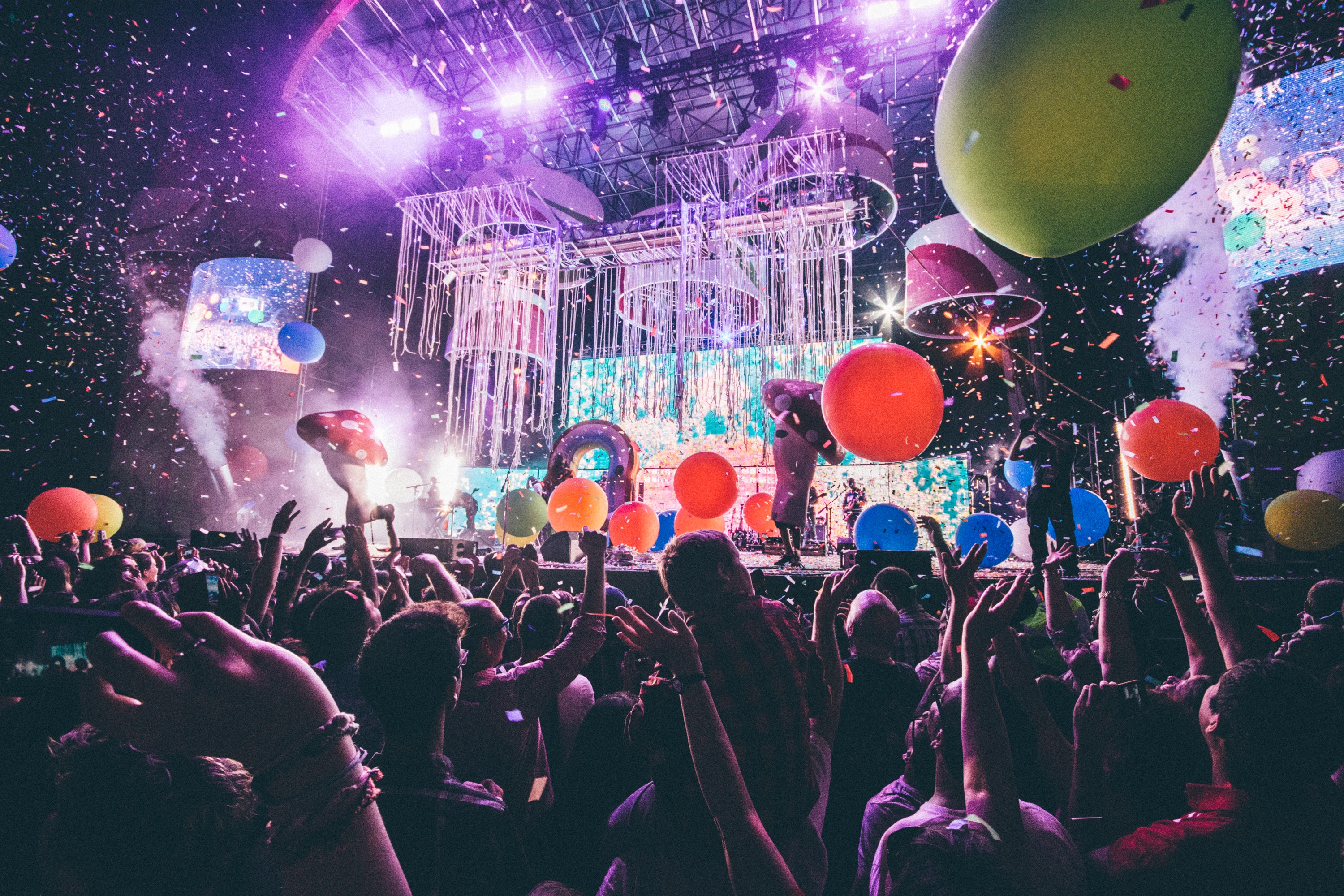 The lifeblood of many music festivals is the revenue from corporate sponsors so it's vital for organisers to maximise this revenue stream. In an ever increasingly competitive market it is now more important than ever for festival organisers to get creative with their pricing and packages to secure sponsorship.
The amount of money spent by corporate sponsors on events every year is staggering with an estimated global spend of 62.7 billion U.S. dollars (Statista) in 2017. Getting a piece of this pie will require a lot of effort for festival organisers, most of that spend is destined for sporting events but there are still substantial amounts available for the music festival sector. For established music festivals with sizable visitor numbers and great headliners securing sponsorship is somewhat easier. A smaller up and coming festival will find it more challenging and may find they get better success by focusing on local businesses for sponsorship.

Using the Festival's Assets.
All music festivals have operational assets that can be used to leverage a deal and this can include pitch spaces, VIP tickets and branding opportunities. These assets exist whether sponsors take them or not so it's possible to build attractive packages and vary the prices accordingly. Have consideration for potential sponsors with lower budgets, it would be prudent to put aside some pitch space that can be shared by a number of sponsors rather than insisting they take an exclusive space for example.

Creative Packaging.
With all the operational assets every festival has it is possible to build both standard and bespoke packages that fit the budget and other sponsor specific requirements. It is key to understand what a potential sponsor is looking for and build a sponsorship solution that fits their requirements. Some sponsors may have a greater focus on branding and sales opportunities so a package could be weighted in favour of pitch spaces for direct sales along with branding online and on-site signage. Other sponsors may have a preference for maximising VIP tickets for their staff or other corporate customers with less interest in branding for example. If organisers want to secure a longer-term deal, they can consider some kind of multi-year package at a reduced cost in exchange for signing a 2 or 3 year deal and these can be attractive for both organisers and sponsors.

Data.
Utilise every piece of data form previous events to help support the sales process when having discussions with potential sponsors. Key statistics on visitor profiles and spending patterns can really help bring the festival marketing to life. All this data needs to be collected and presented in an easily digestible format and organisers need to be proactive in supplying such data and not wait to be asked for it. In addition, many sponsors will find post event data analysis particularly helpful as part of their justification for the sponsorship spend and helps to secure future deals.

For festival organisers planning their events using a software management platform like Festival Pro gives them all the functionality they need manage every aspect of their event logistics including a dedicated sponsor management module. The guys who are responsible for this software have been in the front line of event management for many years and the features are built from that experience and are performance artists themselves. The Festival Pro platform is easy to use and has comprehensive features with specific modules for managing artists, contractors, venues/stages, vendors, volunteers, sponsors, guestlists, ticketing, cashless payments and contactless ordering.

Photo by Harrison Haines via Pexels
Andy Robertson
<< Back to articles
Contact us
---
Get in touch to discuss your requirements.
US: +1 213 451 3866 (USA)
UK: +44 207 060 2666 (United Kingdom)
AU: +61 (0)3 7018 6683 (Australia)
NZ: +64 (0)9887 8005 (New Zealand)
Or use our contact form here.