<< Back to articles
Growing Pains for Music Festivals.
Andy Robertson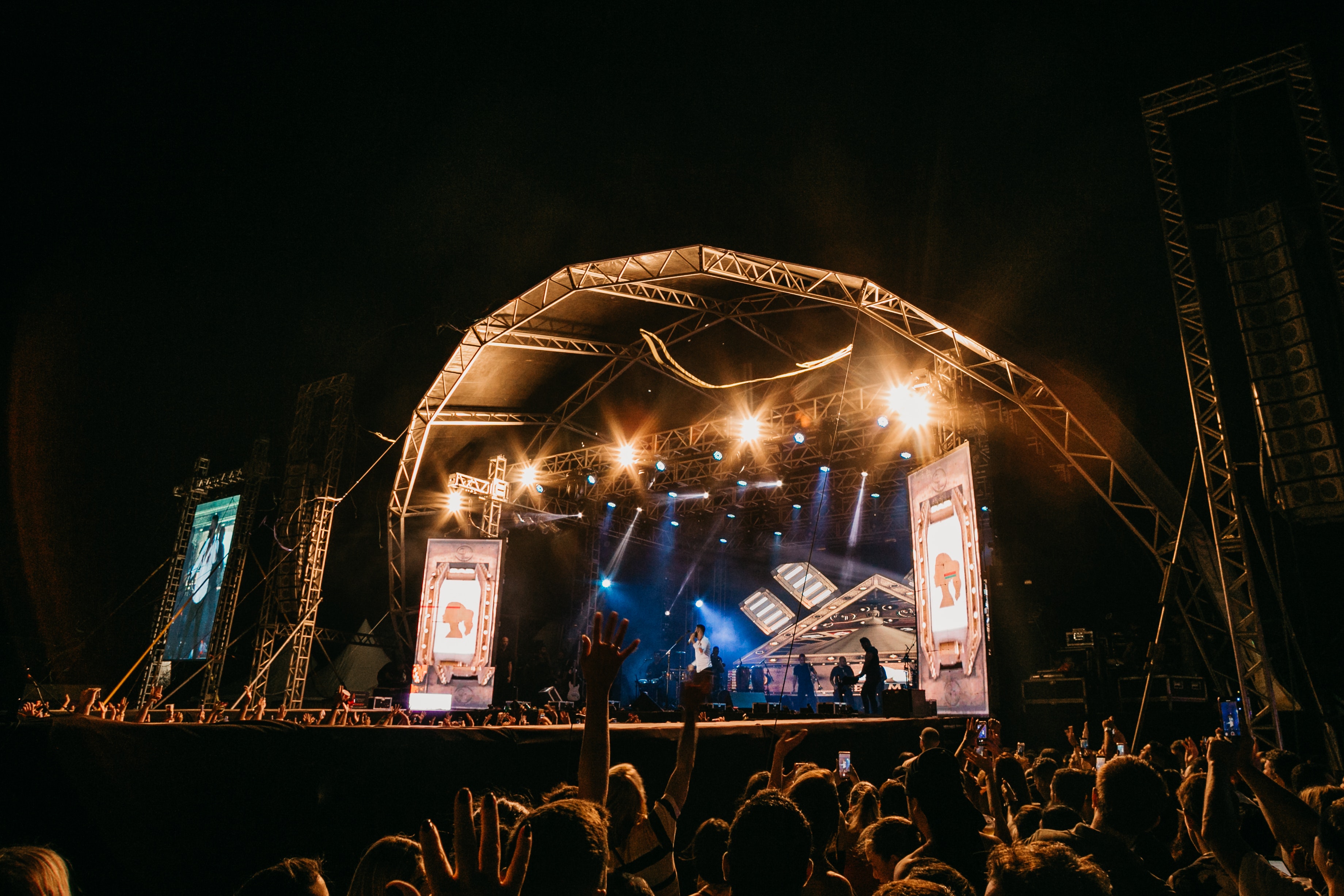 From small manageable events to huge mega festivals some well-known music festivals have grown out of all recognition form their roots. Like any commercial business that experiences rapid growth and expansion a music festival that grows in size will probably experience growing pains. What are the usual pain points and how can they be managed?
A well-run music festival that is commercially successful and attracts an ever-growing audience can expand its size over the years. Size can be measured by many differing factors but is usually indicated by the number of visitors year on year and the quality of the artist line-up. If this growth is not managed well the festival organisers can quickly lose control potentially leading to financial losses and even permanent closure.

Venue.
To enable growth in a festival's size the selected venue needs to have the ability to scale up to a larger capacity. A small site will probably have limitations on physical size which will limit visitor numbers and the capacity for vendor pitches. Whilst some festivals are located on sites that are considered 'home' to the event that appeals to artists and festival-goers sometimes it is necessary to move to a new site that allows for necessary expansion.

Staffing.
Being under staffed is often the downfall of many growing music festivals as it leads to logistical problems potentially causing organisational chaos. It's not just the permanent staffing that's important, having a sufficient number of volunteers is also vital. One of the commonest complaints from festival-goers is an inability to find support staff (volunteers) for help and assistance. There are numerous resources available for organisers to help calculate the number of volunteers they will need based on the event size.

Line-up.
It can be very difficult to find the right balance of performance artists for a music festival that will usually consist of selected headliners, support acts along with up-and-coming talent and local artists. Having an experienced artistic director or talent curator can help keep the balance right, if the festival is still growing with modest ticket sales it would be financially risky to book a very expensive headline act.

Ticketing.
The pricing of tickets will need careful analysis as there will be a tipping point at which potential ticket buyers will consider the event too expensive. A full understanding of the competitive environment and market forces can help determine a ticket price that is fair. Assessing the line-up attraction and other associated benefits can help to justify a higher price but organisers should always check what similar festivals are charging.

Cost Control.
Having a tight grip on costs can ensure that expenditure does not get out of control when expanding. More expensive artists, an increased staffing level and increased equipment and supplier requirements can all start adding to costs incurred. Organisers sometimes focus too much on increased ticket sales revenue from higher visitor numbers along with additional vendor and sponsor revenue without considering the inevitable rising costs.

For festival organisers planning their events using a software management platform like Festival Pro gives them all the functionality they need manage every aspect of their event logistics. The guys who are responsible for this software have been in the front line of event management for many years and the features are built from that experience and are performance artists themselves. The Festival Pro platform is easy to use and has comprehensive features with specific modules for managing artists, contractors, venues/stages, vendors, volunteers, sponsors, guestlists, ticketing, cashless payments and contactless ordering.

Photo by Jonathan Borba from Pexels
Andy Robertson
<< Back to articles
Contact us
---
Get in touch to discuss your requirements.
US: +1 213 451 3866 (USA)
UK: +44 207 060 2666 (United Kingdom)
AU: +61 (0)3 7018 6683 (Australia)
NZ: +64 (0)9887 8005 (New Zealand)
Or use our contact form here.