<< Back to articles
Esports Collaboration with Music Festivals.
Andy Robertson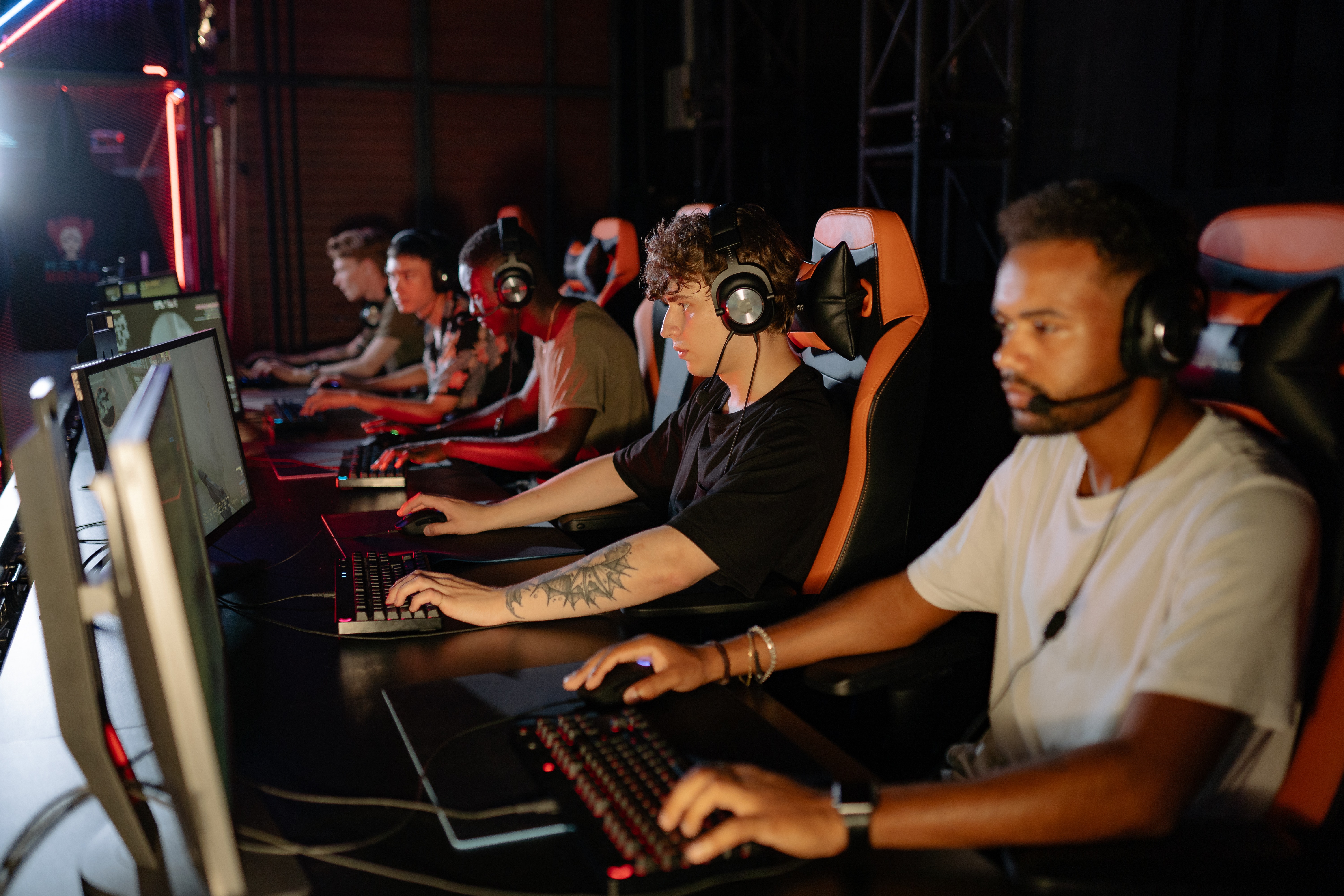 The emerging popularity of the esports sector has seen bigger and more elaborate in-person events for fans and players. With festival-goers being a captive audience of potential gamers expect to see an increased presence of esports on music festival sites in the coming years which will benefit festival organisers, visitors and esports promoters.

The esports business consists of promoters, professional teams, game makers and fans. Gamers are reached through both streamed and in-person professional events and competitions. The profile of gamers typically fall into the age range of 18 to 34 with a split of 30% women and 70% men. Promoters and esports teams earn revenue primarily from sponsorship deals with game makers and corporate brands wishing to reach this market.

Esports Growth.
The growth in the esports sector has been accelerating in recent years and research data compiled by Newzoo indicates the number of esports enthusiasts will grow to 318 million in 2025, with a CAGR of +8.1% (2020-2025). In 2025, the total audience will surpass 640 million. Esports will generate nearly $1.38 billion in revenues globally by the end of 2022. The fastest growing regions for esports in the coming years are likely come from Southeast Asia.

Music Festival Collaboration.
Esports promoters and professional teams are looking to diversify revenue streams away from sponsorship and are increasingly focussing on direct-to-fan monetization, digital merch (NFTs) and loyalty schemes. Part of this diversification has seen a move of some key esports promoters getting more involved in music festivals. The demographics are similar and there is a good fit with the pop culture and live streaming trends. Dedicated esports lounges have been making an appearance at more and more music festivals. The festival site pitch spaces are being used to run mini tournaments and provide a gaming experience and outlet for festival-goers that want a break from the music.

Key Esports Businesses.
Esports operators like ReKTX, LiveXLive and GameSquare Esports have been doing deals with well-known music festivals for both streaming and physical presence on festival sites. There is a perceived benefit to both parties of achieving increased exposure to new captive audiences. According to Forbes magazine the top 5 global esports companies are:
TSM

100 Thieves

Team Liquid

FaZe Clan

Cloud9
When looking at the fastest growing regions for esports in Asia the following companies are on the rise and include:
Infofed

EVOS

KItamen

Bren Esports

Ampverse
There is likely to be more and more collaboration and deals between music festival organisers and esports companies. They share the same audience profile and the opportunities for streaming initiatives are likely to increase too. Music festival organisers may want to start reaching out to the esports companies to secure a slice of this growing market.

For festival organisers planning their events using a software management platform like Festival Pro gives them all the functionality they need manage every aspect of their event logistics. The guys who are responsible for this software have been in the front line of event management for many years and the features are built from that experience and are performance artists themselves. The Festival Pro platform is easy to use and has comprehensive features with specific modules for managing artists, contractors, venues/stages, vendors, volunteers, sponsors, guestlists, ticketing, cashless payments and contactless ordering.

Photo by Yan Krukov via Pexels
Andy Robertson
<< Back to articles
Contact us
---
Get in touch to discuss your requirements.
US: +1 213 451 3866 (USA)
UK: +44 207 060 2666 (United Kingdom)
AU: +61 (0)3 7018 6683 (Australia)
NZ: +64 (0)9887 8005 (New Zealand)
Or use our contact form here.