<< Back to articles
Live Event Vendor Booking Requirements in the New Normal.
Andy Robertson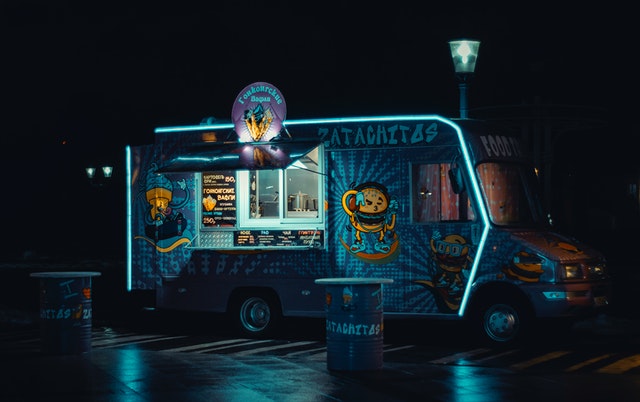 Most event organisers are now looking forwards to 2021 and putting 2020 firmly behind them as a year to forget. Many organisers are feverishly planning for their live music events and festivals next year but unlike previously there are going to be new requirements in light of the COVID-19 pandemic which could come from local authorities or health and safety.
Quite what any new rules and requirements may be in force next year are currently unknown but it's not that difficult to guess what they are likely to be. With organisers now making pitches available for vendors it makes sense to provide a specification of requirements that a potential vendor must comply with.

The current requirements in the UK have been announced by various government agencies and enforcement will be by local authorities and the police. There has been guidance published for performing arts and this is being used by local authorities who use a Safety Advisory Group (SAG) which brings together representatives from emergency services and environmental health services who can help advise event organisers on the safety of very large events taking place in their areas. This includes ensuring that social distancing between different households or support bubbles, and between those working at events and customers is maintained. The Events Industry Forum has published some useful guidance on outdoor events for operating staff.

Although the COVID-19 Secure guidance itself is not legally enforceable, the Health and Safety at Work Act 1974 (HSWA) provides a framework for considering the steps businesses should take to ensure they are operating in a way that is safe and can help to prevent the spread of COVID-19. Key for future music festivals for example could be how authorities may or could use the Licensing Act 2003 to close down an event to skirt around unenforceable regulations. However, the absence of a health objective councils' powers to refuse or revoke a premises licence on the basis of concerns about COVID-19 may be limited, as the refusal would need to relate to one of the Act's licensing objectives:
the prevention of crime and disorder

public safety

the prevention of public nuisance and

the protection of children from harm.
It therefore makes sense for event organisers to incorporate an additional section in their vendor application process to ensure compliance with the guidance covering the following
key areas:
Staff to use protective gear like masks and gloves that can be

recycled

and replaced with new ones frequently.

The regular cleaning and sanitisation of the vendor's pitch area and surfaces likely to come into contact with customers.

Provision of easily

accessible

sanitation hand wash.

Clearly marked areas to ensure appropriate social

distancing.

Capability of the vendor to temperature check customers.

The provision of cashless payments (cash will become obsolete at most live

music

events

anyway)
Vendors making applications for space at music festivals is already competitive and the process can be laborious with lists of requirements from organisers about things like environmental sustainability and other theme or ethos related principles. The 'new normal' requirements are going to add to this list so vendors need to be prepared for compliance and there should be no surprises.

When using a live music event software management platform like FestivalPro users get all the functionality they need to manage vendor applications. The guys who are responsible for this software have been in the front line of event management for many years and the features are built from that experience and are performance artists themselves. The FestivalPro platform is easy to use and has built in features that organisers document vendor requirements for a successful vendor management process.
Photo by Artem Saranin from Pexels
Andy Robertson
<< Back to articles
Contact us
---
Get in touch to discuss your requirement.
US: +1 213 451 3866 (USA)
AU: +61 (0)3 7018 6683 (Australia)
UK: +44 207 060 2666 (United Kingdom)
Or use our contact form here.